Descrizione
     Make it 3D.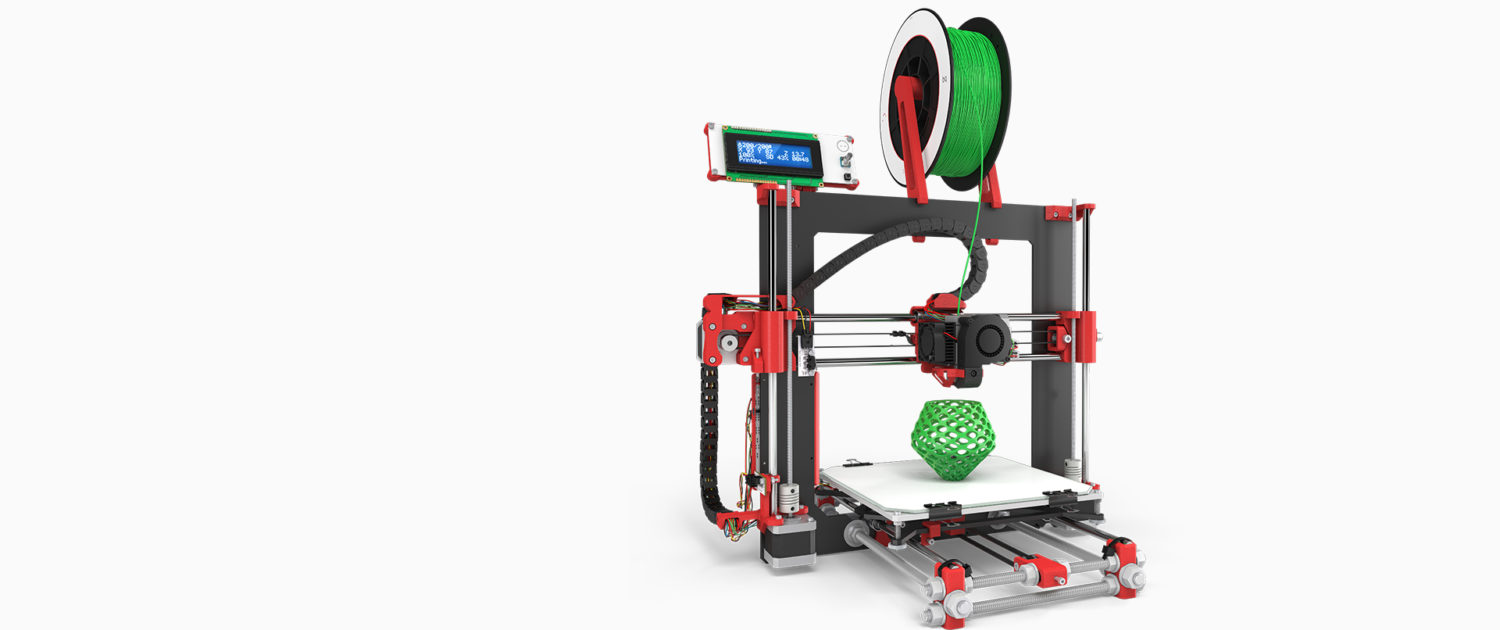 Extraordinarily simple design
BQ Zum Mega 3D board
Knurled knobs facilitate bed levelling
Toothed pulleys improve movement accuracy and quality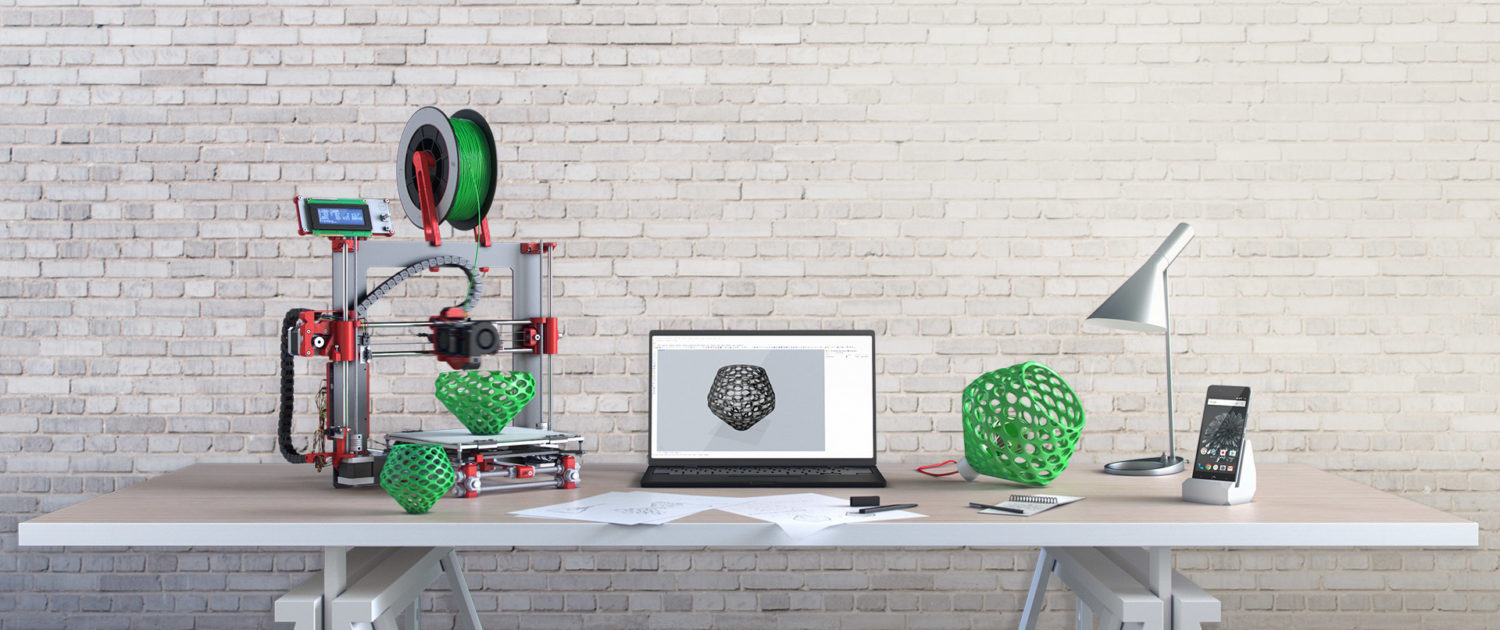 Become a creator.
Hephestos is an evolution of the Prusa i3, the most popular 3D printer in the RepRap community. It incorporates significant improvements and a more practical and intuitive DIY (Do it yourself) assembly kit. The Hephestos lets you breathe life into your projects: designs, prototypes, figures, accessories, models… Your imagination sets the limit!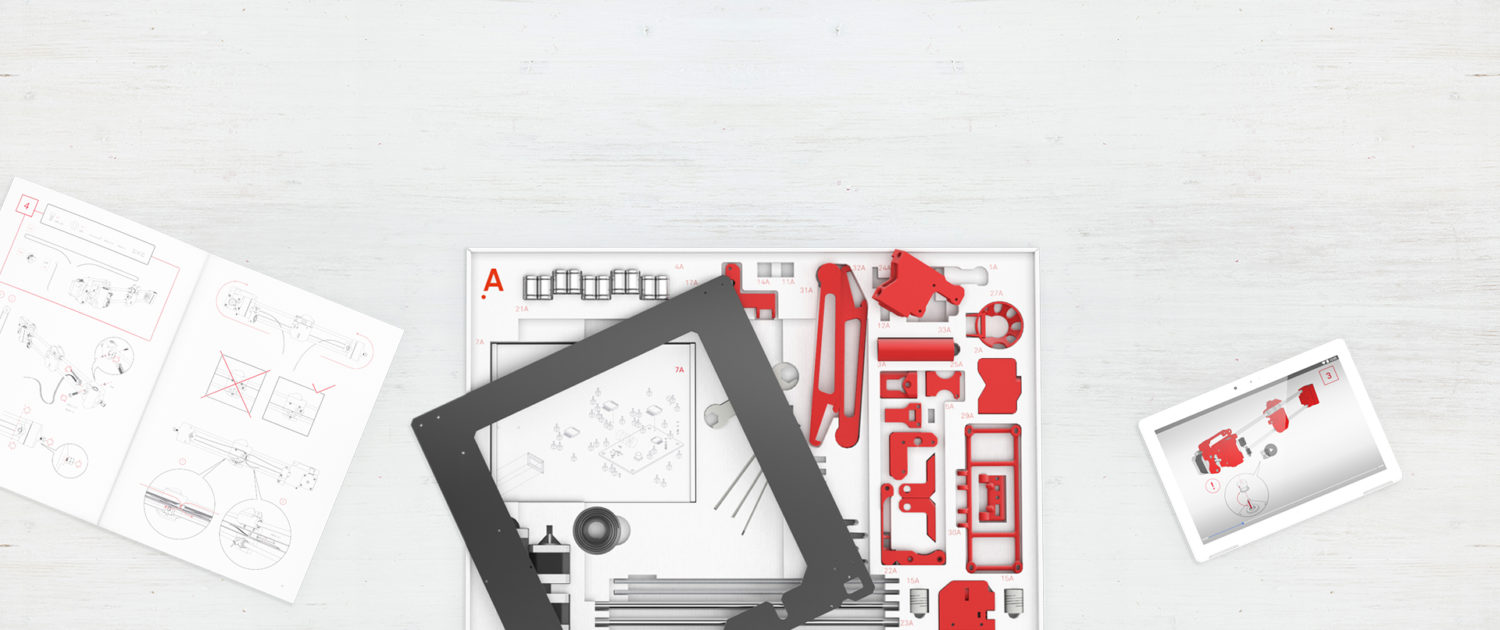 A complete, step by step assembly kit.
Our aim with this version was to make the assembly process easy and convenient. To do this, we have simplified the steps and included a more visual guide. We have also conveniently distributed the kit parts into two trays with reference numbers to facilitate part recognition thereby helping you follow the steps.
100% BQ electronics.
All the components that compose the Hephestos's main electronics are integrated into just one board: Zum Mega 3D. Developed by our hardware team, it has new functionality, improved heat dissipation and optimised motor control. In addition, it has a Micro USB connection and a direct connection to the power supply.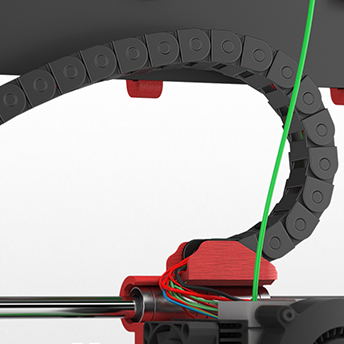 The Hephestos's primary advantage is the openable cable chains that afford easy cable insertion. These allow the cables to be conveniently stowed to the rear of the printer and above the extruder, where they do not interfere with movement.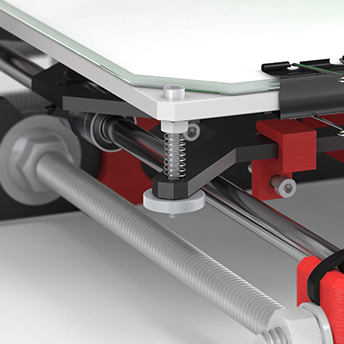 These details, together with the knurled knobs that facilitate the levelling of the bed, notably improve user experience. Superior quality toothed-pulleys with bearings constitute another significant improvement and require less assembly time.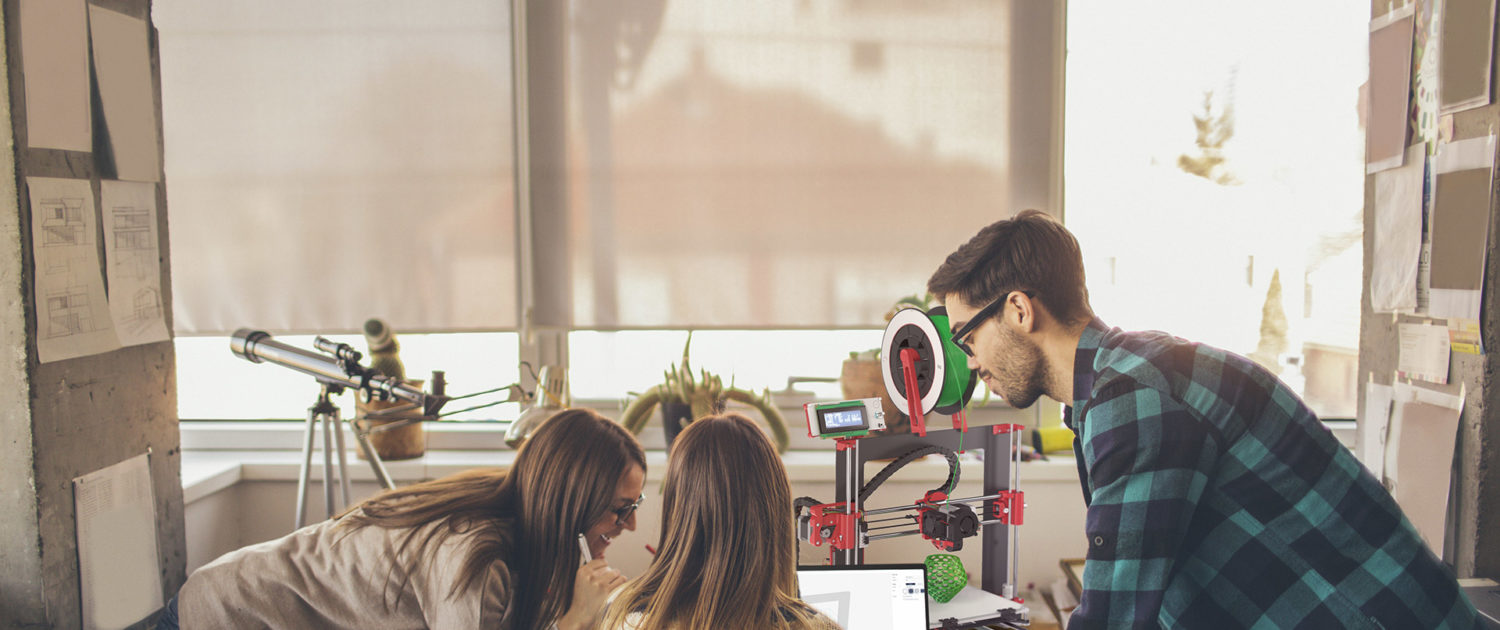 Maximum: up to 80-100 mm/s*
Recommended: 40-60 mm/s
*Subject to materials, profiles and software used.
OPERATING CONDITIONS
Optimum operating temperature range 15 ºC to 25 ºC.
RESOLUTION
Maximum: 60 microns
High: 100 microns
Medium: 200 microns
Low: 300 microns
DIMENSIONS
Product without PLA reel
(x)460 x (y)383 x (z)430 mm
Product with PLA reel:
(x)460 x (y)383 x (z)580 mm
Packaging box: (x)662 x (y)485 x (z)155 mm
Print volume: (x)215 x (y)210 x (z)180 mm
MATERIALS
Filaments of 1.75 mm diameter: PLA, wood, bronze, copper and Filaflex
EXTRUDER MECHANICS
Own design extruder
0.4 mm nozzle for 1.75 mm filament
Heat sink with axial fan controlled by firmware
Printed cooling blower
GENERAL MECHANICS
Powder-coated steel base and frame
Hard chrome bars for the X, Y and Z axis
LM8UU linear ball bearing on X, Y, Z
Toothed pulleys with axial bearings for the X, Y pulleys
Cable chain
Flexible couplings for the screwed rods of the Z axis
Glass cold bed (220 x 220 mm)
4-point print bed levelling system with shock absorber
Quick-change clip system for the print bed
Knurled knobs facilitate bed levelling
ELECTRONICS
In-house designed BQ Zum Mega 3D controller
Menu navigation via LCD display with a rotary encoder push
Power supply 12 V 100 W
Extruder has a 100k thermistor
Heat cartridge 12 V 40 W
SOFTWARE
Marlin-derived firmware designed by BQ
Accepted files: .gcode
Recommended environments: Cura Software, slic3r
Accepted files Compatible OS: Windows XP or later, Linux and Mac OS X or later
COMMUNICATIONS
Standard SD card reader
Micro-USB type B port
SECURITY
Extruder is fitted with an In-house designed protector
BOX CONTENTS
Assembly guide
Warranty and important information
Structural elements
WEIGHT
Product plus box: ~16 Kg
LICENCE
Creative Commons – Attribution – Share Alike